It's impossible to know exactly when Google's Street View car will be passing through your neighborhood. But one dog's well-timed appearance has turned into a cameo his mom won't soon forget.
When Madelyn Rotella heard that Google had updated images of her house, she checked her address online and got a hilarious surprise.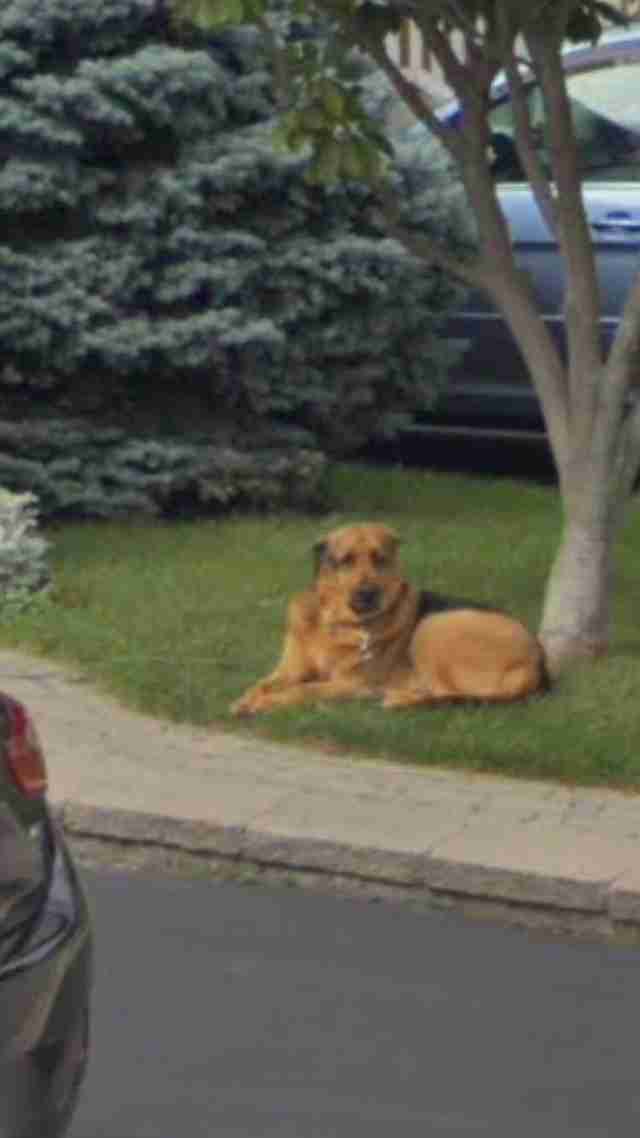 "When I saw our dog Legend on the front lawn I just about died," Rotella told The Dodo. "I was immediately showing all my family and friends how Legend was caught on camera."
"He's such a lively and funny dog," Rotella added. "Everyone was just happy to see him there staring at the car all the way down the street."
Rotella's dog Legend loves to spend time outside on his long leash when the weather is warm — and last summer was no exception.
"Before we rescued Legend, he was a stray who lived most of his life outside," Rotella said. "He absolutely loves laying out in the grass and soaking up the sun. We provide him a warm bed, heating, A/C, and plenty of comforts indoors, but he'd rather lay in the dirt!"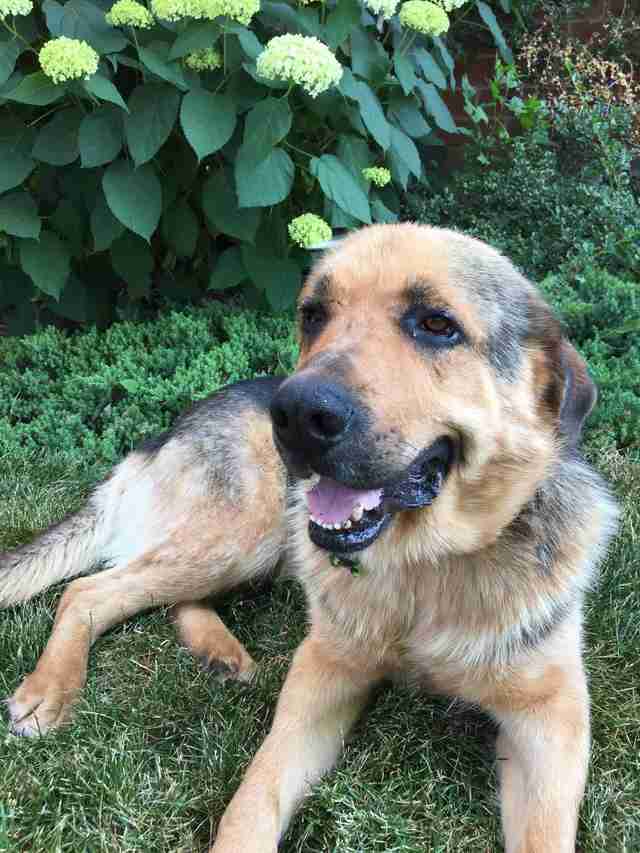 But it wasn't just the fact that Legend was at the right place at the right time that delighted Rotella — Google went the extra step when it came to protecting the pup's privacy.
Google's Street View cars have been roaming the roads since 2007. In 2008, the company started automatically blurring identifiable faces of people on camera to protect their privacy.
And, it appears, dogs now qualify, too.
This isn't the first time Google has been overly cautious when an animal's identity was at stake. In 2015, a photo of a cow went viral after the bovine's face was blurred in a scenic Street View image from Cambridge, England.
On Sunday, Rotella shared the blurred images of her pup on Facebook with the caption, "I'm glad to know Google takes my dog's privacy very seriously …" In just a few days, her post has received over 33,000 likes and thousands of shares.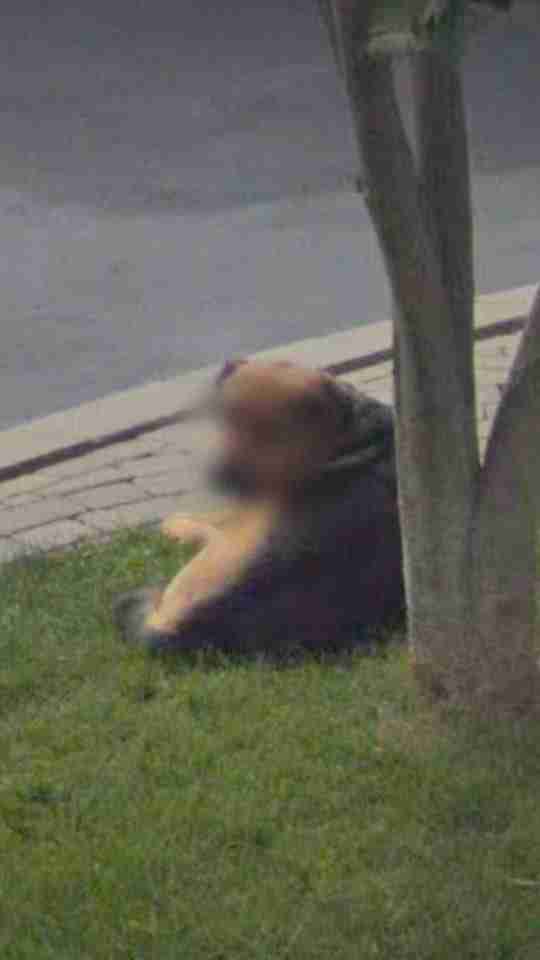 And the senior dog couldn't be more deserving of the attention.
"Legend has completely lit up my life and my family's. To see him go from a very underweight, shy dog to a loud, overly affectionate boy has been the greatest thing ever," Rotella said. "My family and I are absolutely in love with Legend and do anything in our power to make him happy. Getting to rescue a senior dog with a difficult past and seeing him grow and smile has been totally life-changing."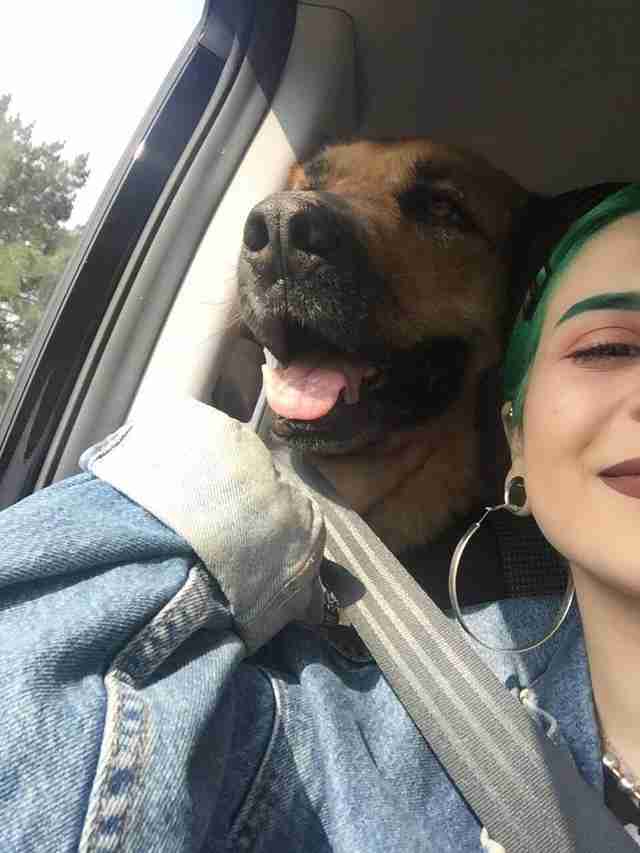 Rotella can only assume Google knows something about Legend's past that she doesn't.
"I'm still confused as to why they think Legend has a sensitive identity that needs protection," Rotella said, "but I respect his need for privacy."